Nigerian singer, musician, and songwriter, Bella Alubo in a chat with online tabloid 'Document women' shared her story about how her time on the music scene has been.
The 28 year old, recanted her ordeal with her former record label, Tinny Entertainment, and shared some of the challenges women in music face.
Speaking about earnings that accrued to her during her time with the label, Bella Alubo shared how she had received a stipend of 50k monthly and even had to squat with friends when her rent expired,
"I have a song with 5.8 million streams on Spotify alone, and I have never gotten any royalties paid to me." she said.
The singer had had a falling out with Tinny Entertainment sometime in 2019 and has since then gone on to pursue her career as an independent artiste.
See the interview here.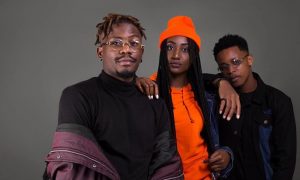 check out some music from Bella here.